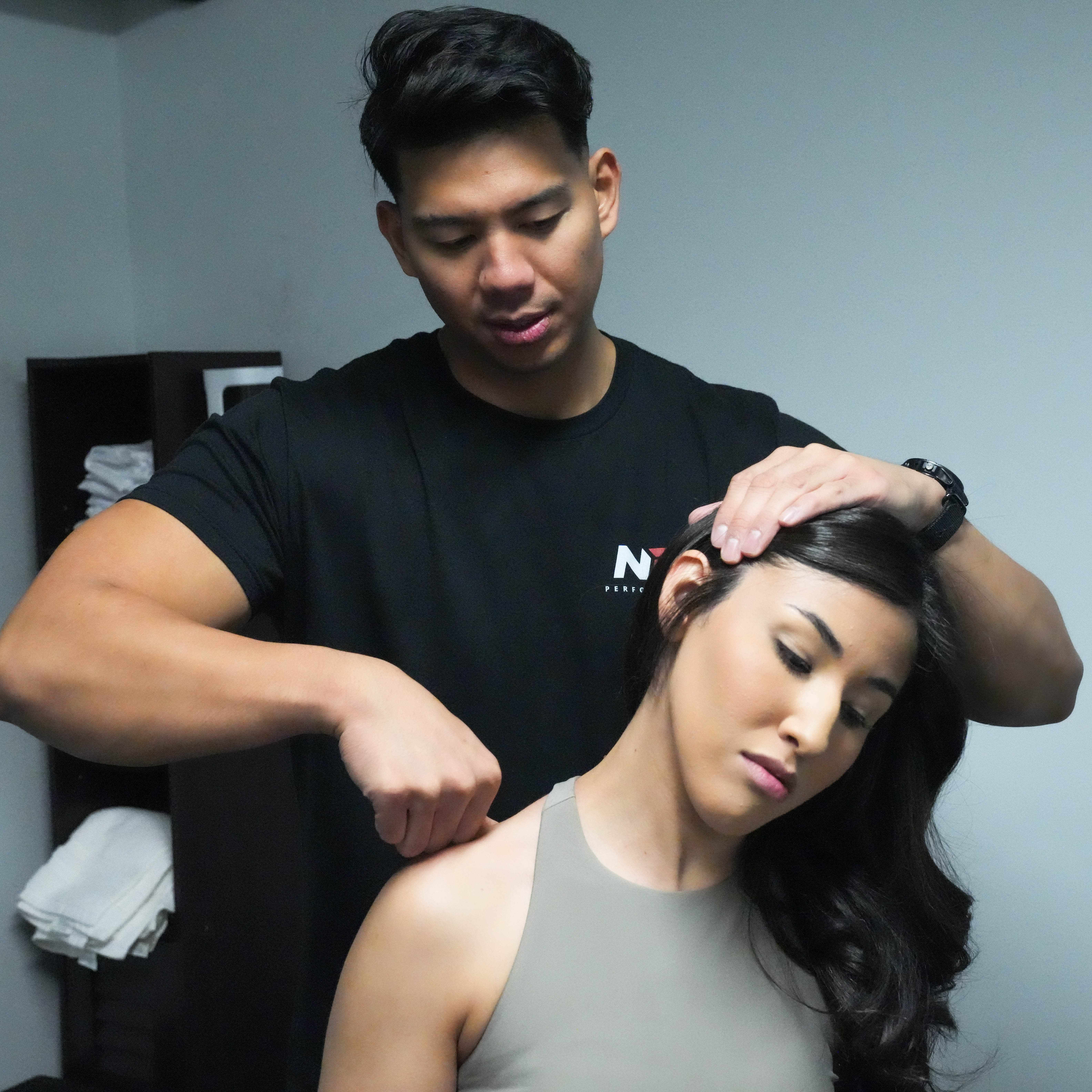 Top Solutions & Stretches for Neck Pain
Neck pain – it's that nagging, sharp, or throbbing sensation that can make even the simplest tasks feel insurmountable. Whether it's from poor posture, an acute injury, or just the wear and tear of daily life, neck discomfort is a common ailment many of us face. But don't let it sideline you! The experts at NEO Performance Lab are here with tried-and-true tips and stretches to provide instant relief.
1. Chin Tucks: This exercise strengthens the muscles that pull the head back into alignment over the shoulders. Instructions: Sit or stand with a straight spine. Gently tuck your chin to your chest without bending your neck forward. Hold for 5 seconds, then relax. Repeat 10 times.
2. Neck Tilts: This targets the side muscles of the neck. Instructions: Sit comfortably. Gently tilt your head to one side, trying to touch the ear to the shoulder without raising the shoulder. Hold for 20 seconds. Repeat on the other side.
3. Neck Rotation: A great stretch for overall neck flexibility. Instructions: Sit up straight. Slowly turn your head to one side until you feel a stretch. Hold for 20 seconds. Rotate to the other side.
4. Shoulder Rolls: This helps to release tension in the shoulders and upper back, which can contribute to neck pain. Instructions: Roll your shoulders up, back, and down in a smooth motion. Repeat 10 times, then reverse the direction.
5. Postural Checks: Our NEO therapists can't stress this enough - regular postural checks are crucial. Every hour, ensure that your ears are aligned with your shoulders when you're sitting or standing. This can prevent a multitude of neck-related issues.
The NEO Difference:
Our physical therapists at NEO Performance Lab are renowned for their unparalleled expertise in treating neck conditions. We don't just aim for short-term relief; our goal is to address the root cause and ensure long-lasting results. With our holistic approach, we've successfully helped countless clients regain pain-free mobility and reclaim their lives.
Tired of persistent neck pain? Don't let it hold you back any longer.
Book your FREE consultation with a NEO Performance Lab expert today!
Take the first step towards a pain-free life.